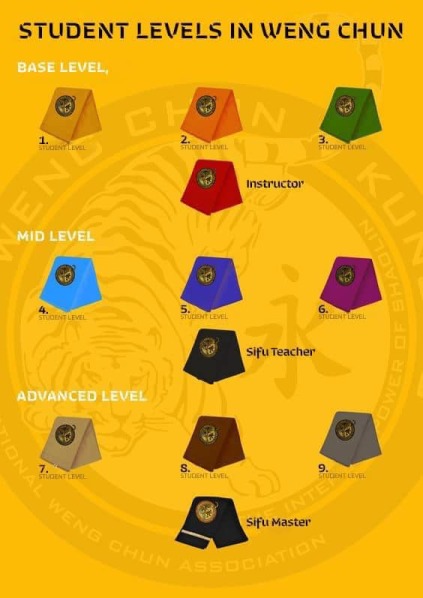 Weng Chun student grades are divided into 3 levels:
Base - Mid - Advanced. Masters have also 9 grades.
Base level: Yellow, Orange, Green (1-3 grade)
Mid level: Light Blue, Blue, Purple (4-6 grade)
Advanced: Light Brown, Brown, Grey (7-9 grade)
Instructors wears red belt until 7. grade.
Only Sifu or Masters can graduate students.
Black belts are only for sifu teachers and masters. Master grades are marked by gold stripes.
Belts can be aquired in martial art shops or online.